Products at Dermatology of Philadelphia

Nutrafol is the pioneer of the hair wellness category, providing an innovative, holistic approach to hair health. Unlike other hair care and hair thinning products on the market, Nutrafol's natural, multi-factorial approach targets key underlying root causes of thinning hair-like stress, hormones, environment and nutrition using a patented blend of medical-grade nutraceuticals and other standardized ingredients to support whole body health from within.
Nutrafol has three clinically effective nutraceutical formulations for hair growth and hair wellness based on age and gender. Nutrafol Women, clinically shown to improve hair growth with visibly more thickness and strength. Nutrafol Women's Balance, clinically shown to improve hair growth and decrease shedding with visibly more thickness in perimenopausal and postmenopausal women. Nutrafol Men, shown to visibly improve hair growth with more thickness and scalp coverage.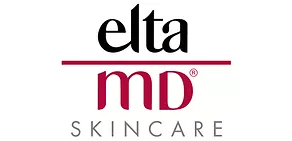 EltaMD is the number one trusted, recommended and personally used professional sunscreen by Dermatologists in the US. No other skin care company can claim that. EltaMD Sun Care, Skin Care and Post Procedure products are formulated for every skin type, lifestyle and condition to protect, renew and heal skin health.
EltaMD Skin Care provides a simple approach to daily skin care that is safe for even the most sensitive skin. Learn about EltaMD regimens for every skin type and lifestyle. Consult your physician to recommend the EltaMD products that are right for you.

Research and innovation are at the core of the SkinCeuticals mission, and their dedication to science has established the brand as a leader in the advanced skincare arena. The company's founding was the direct result of a revolutionary discovery that set the standard for antioxidant formulation. SkinCeuticals continues to pioneer next-generation products that will optimize the health and beauty of the skin—and change the face of skincare for years to come.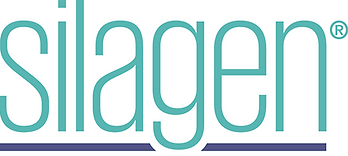 Silagen is the gold standard for post procedure care.  Silagen products are designed with optimal concentrations of ingredients  but also feature safe ingredient choices. For example, Silagen Gel + SPF 30 is free from all chemical sunscreens including oxybenzone. Zinc oxide, a mineral sunscreen,  provides broad-spectrum UV protection.  All Silagen products are vegan, gluten free, and not tested on animals.  Organic plant extracts are used when possible.

Glytone offers the highest level of free glycolic acid for thorough skin rejuvenation and skin health. Each glycolic acid formulation in the Glytone line exfoliates, renews and hydrates, allowing the skin to take on a brighter and more youthful appearance. Glytone's products are also a potent choice for fighting acne breakouts, leading to a clearer skin tone.