Dermatology of Philadelphia's expansion into South Jersey has made accessing high-caliber dermatology care and Mohs Surgery for skin cancer easier than ever thanks to the addition of Dr. Jaryd Freedman to its team of industry-leading board-certified physicians. As a board-certified dermatologist with the American Board of Dermatology, Dr. Freedman offers comprehensive dermatologic care including skin cancer surveillance to those in the Marlton, New Jersey, area, and is currently accepting new patients.
We recently sat down with Dr.Freedman, the best dermatologist in South Jersey (in our opinion!), to learn a little bit more about his professional and personal journeys. Read what he had to say below!
Question: What inspired you to become a dermatologist in South Jersey?
Answer: After spending the last six years in Southern California, my wife and I felt the pull to come back east to be near our families and friends. While I grew up in the Pennsylvania suburbs of Philly, my wife grew up in South Jersey. We have a lot of ties in this area. When I found out that Dr. Abdelmalek was interested in expanding Dermatology of Philadelphia to South Jersey, it was an easy decision to come on board.
Question: How does being a South Jersey dermatologist differ from your experience with Kaiser?
Answer: I loved practicing at Kaiser. It provided me with valuable experience treating complex medical dermatology. I gained extensive know-how in treating patients with very large skin cancer burdens that are all too common in sunny California. I'm thrilled to be back east – the people, the culture, and that biting sense of east coast humor feel like home.
Question: What is your advice for patients looking for the best dermatologist for themselves?
Answer: There is a physician for every patient. Aside from making sure you are seeing a board-certified dermatologist, certified by the American Board of Dermatology, it is important to find a physician whose personality and practice match your needs. I believe in education-backed care with a side of humor. I hope my patients leave feeling understood, informed, and active participants in their treatment plan.
Question: What do you enjoy most about being a dermatologist with Dermatology of Philadelphia?
Answer: We have an amazing team here at DOP. Before moving to California I worked with many of the physicians, medical assistants, and staff at DOP. Joining the team was like coming back home. We have a fun time in the office and create a team-oriented environment, which extends to a great experience for patients.
Question: What is the most unique medical dermatology case you've seen?
Answer: The most unique medical dermatology case I have seen was a relatively common condition but unique in severity. The condition is called transient acantholytic dermatosis, or Grover's Disease.
Typical Grover's disease is an intermittent mild rash on the chest and back. My patient presented as a severe blistering rash with at least 90% of the body surface area involved. My colleagues and I were surprised that after multiple biopsies and extensive laboratory workup this severe eruption proved to be the relatively common Grover's disease.
Along with the patient, we decided on a treatment regimen of topical steroids, topical vitamin D analogues, and ultraviolet light therapy.
Within a few months, the patient had substantial relief. After a year the patient was in remission and able to be tapered off all therapies. While not a rare condition, this unusual presentation, and severity of Grover's Disease was one of the most unique cases I have seen.
Question: How do your unique specialties help South Jersey shore residents with their dermatological needs?
Answer: There is a relatively high burden of skin cancer amongst residents of the South Jersey shore. I have extensive experience with similar patient populations given my time practicing in Southern California. We are located just a short convenient drive from many South Jersey shore points.
Question: What is the number one piece of advice you have for South Jersey residents to maintain healthy skin?
Answer: Wear daily sunscreen! A bulk of the skin disease that I see is due to chronic sun exposure. Finding a sunscreen that you like and will use daily will pay dividends in maintaining your skin health throughout your life.
Question: What do you enjoy doing in your free time?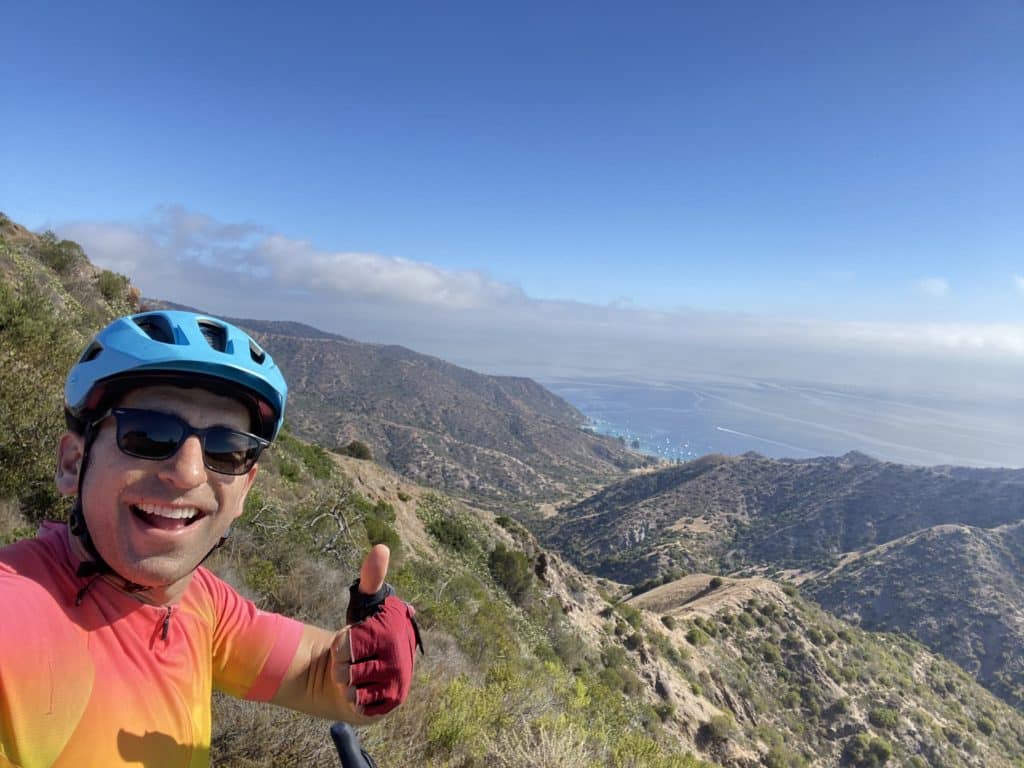 Answer: I have always been an avid runner, swimmer, and cyclist. More recently I have gotten into gravel cycling, bikepacking, and picked up surfing during my time in Southern California. I enjoy spending time with my wife and kids, going camping, hiking, and enjoying summers at the Jersey Shore.
Question: Anything else you'd like Dermatology of Philadelphia readers to know about you?
Answer: I want dermatology readers to know that in my practice I value patient education. I strive to make sure patients are educated about their condition so they can be active participants in their care.

Call our office at (215) 315-3197 or click here to schedule an appointment with Dr. Jaryd Freedman at our South Jersey dermatology location.