It can be challenging to find the best dermatologist for your skin journey. It's important to choose a provider that has the necessary experience, but also one you can trust and connect with. In this series, we hope to provide you with the opportunity to get to know our dermatologists, before choosing the best dermatologist near you.
We recently sat down with Dr. Dasgupta to discuss finding the best dermatologist in Philadelphia, to learn more about her professional and personal journeys, and get her skin care advice to Philly residents. Read what she had to say below!
Question: What inspired you to become a dermatologist in Philadelphia?
Answer: I fell in love with Philadelphia during my four years as a medical student in the city, and this feeling was solidified as I went on to complete my dermatology residency here as well.
Philadelphia is among the most incredible cities in America, rich in history and the diversity of its neighborhoods and cultures. Yet the heartbeat of the city is its residents, and I have found my patients in Philadelphia and the surrounding communities to be wonderful people — warm-hearted, vibrant, and optimistic.
I feel fortunate to be able to provide care for them and share my understanding of their unique and varied dermatologic concerns.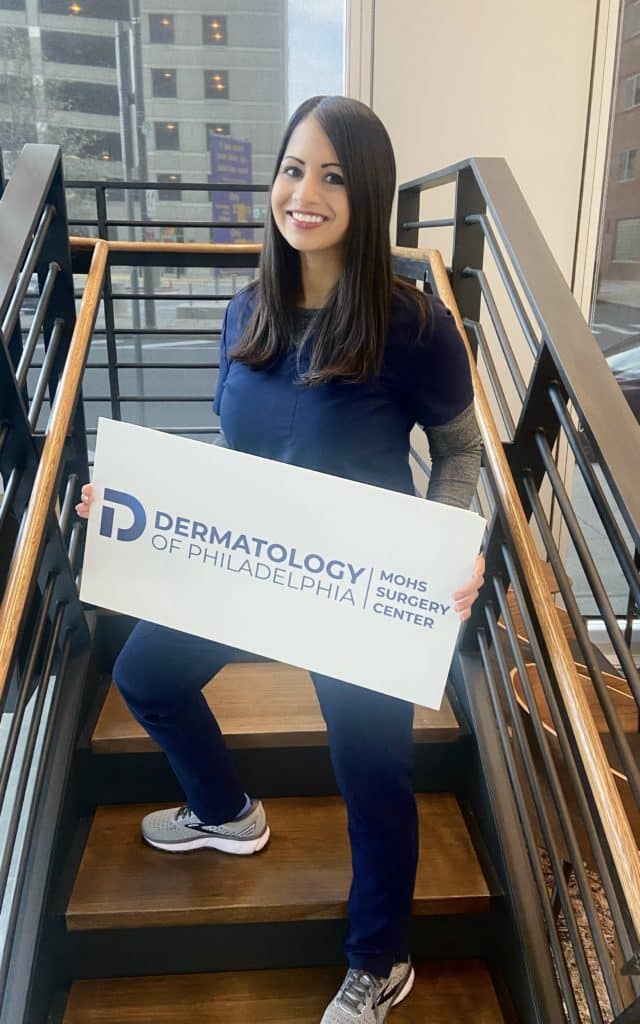 Question: If a patient is searching for the best dermatologist near them, what criteria should they be looking for?
Answer: If a patient is seeking care for a concern related to their skin, hair, or nails, I recommend that they schedule an appointment with a board-certified dermatologist.
This is a physician who has completed years of rigorous training including an undergraduate degree, medical school, clinical training (consisting of a one-year internship and three-year dermatology residency), and has successfully passed the dermatology board exam. This extensive training equips a board-certified dermatologist to diagnose and manage a broad range of conditions within our specialty.
Understandably, many patients are also seeking dermatologists with specific qualities such as empathy and strong communication skills. While internet searches may be informative, I find that it is often word of mouth from family, friends, co-workers, or a primary care provider that helps patients to find a dermatologist who is the right fit for them.
Question: What do you enjoy most about being a dermatologist with Dermatology of Philadelphia?
Answer: Our patients! At Dermatology of Philadelphia, we are fortunate to get to know and provide care for individuals from all across the city and neighboring areas. I have met so many kind and interesting patients through our practice and look forward to helping them take care of their skin-related concerns.
Because our office is often able to offer patients appointments within days of scheduling their appointments, our physicians are frequently making new diagnoses of dermatologic conditions in our patients. We have the important responsibility of helping each patient to understand their diagnosis and providing them with appropriate treatment options.
Dermatology of Philadelphia also has a fantastic team of physicians and staff members who make coming to work fun and enjoyable.
Question: What is the most unique medical dermatology case you've seen?
Answer: It is challenging to pick just one case, but some that are memorable are situations in which there was a more serious diagnosis behind the patient's presenting concern.
For example, one patient was intensely itchy all over their body to the point it was affecting their daily life; conventional therapies did not help. As part of an extensive workup, I ordered a chest X-ray which revealed that the patient had a type of cancer known as lymphoma which was found to be the cause of their itchiness.
Another patient had one small bump under their skin that was not causing any symptoms, but due to its appearance I recommended that we perform a skin biopsy; this also revealed a diagnosis of lymphoma.
Fortunately both of these patients were able to receive prompt and successful treatment for their conditions following coordination with cancer specialists.
Question: What is the number one piece of advice you have for Philly residents to maintain healthy skin?
Answer: Local residents know that, although a certain television show claims otherwise, it is not always sunny in Philadelphia.
So it may seem counterintuitive that my number one piece of skincare advice is to wear sunscreen every day to your sun-exposed skin. Why? Even on cloudy days or during winter months, ultraviolet radiation from the sun can harm our skin; it can cause sunburns, skin aging (which can manifest as wrinkles, fine lines, and/or skin discoloration), and skin cancer.
I recommend use of a broad-spectrum sunscreen with a Sun Protection Factor, or SPF, of 30 or above. If you are outdoors for a prolonged period of time or exposed to water, don't forget to reapply. Sun-protective clothing, sunglasses, and hats are also essential for protecting your skin from the sun's powerful rays.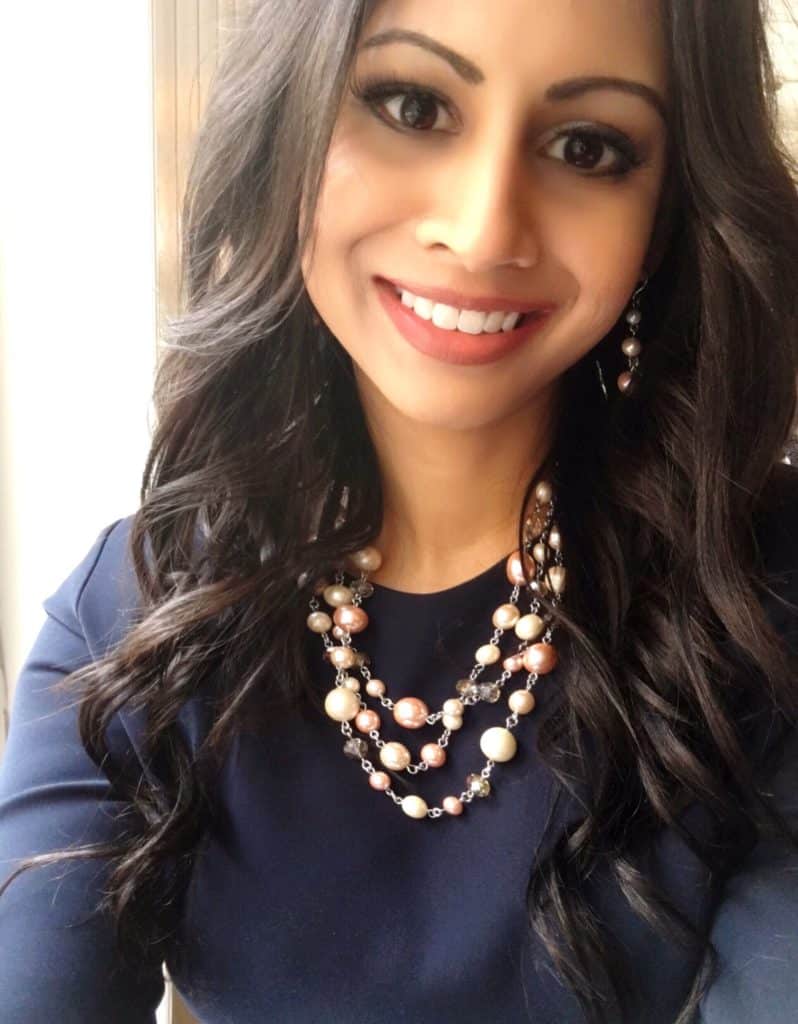 Question: As an avid traveler, what are some of your favorite destinations?
Answer: I love the energy, history, and multiculturalism of all big cities, with Barcelona probably being my favorite.
A few quieter destinations with stunning coastlines – Cala Torta, Mallorca; Candolim, Goa, India; Antrim Coast, Northern Ireland; Albufeira, Portugal.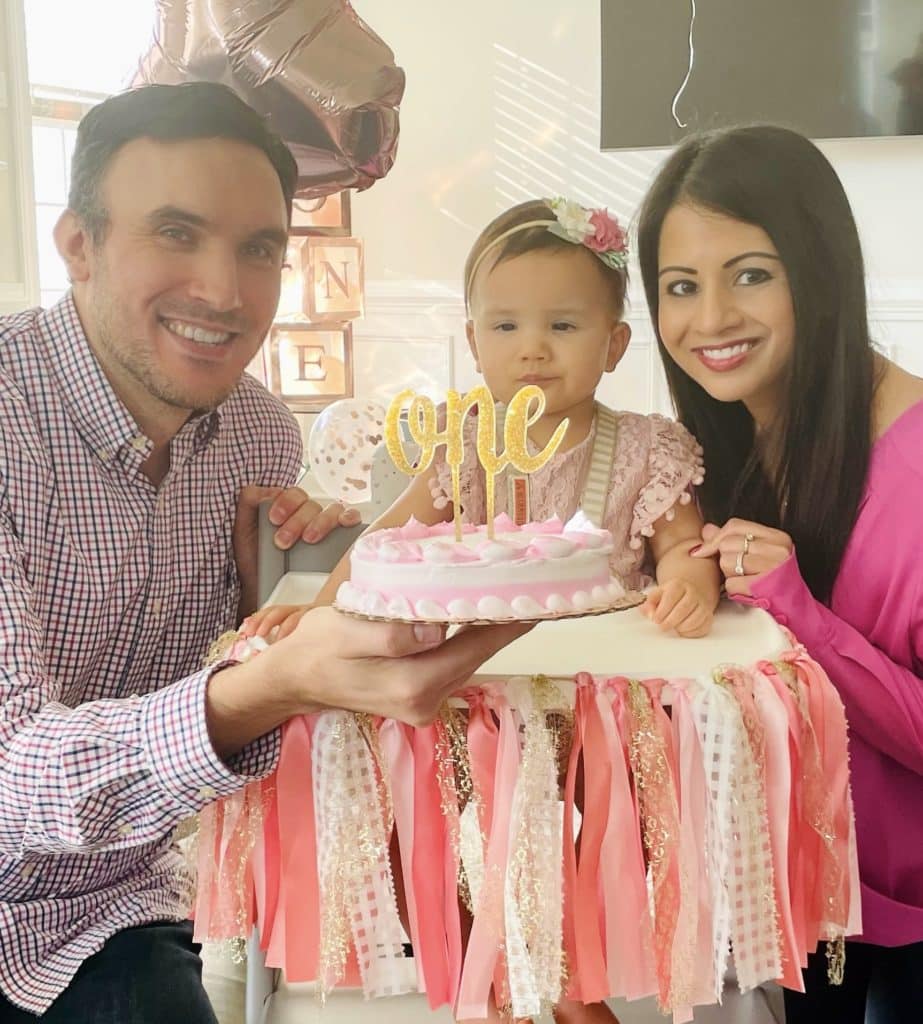 Question: Anything else you'd like Dermatology of Philadelphia readers to know about you?
Answer: My interests outside of dermatology include spending time with my family and friends, traveling, photography, Peloton, and cheering for the Eagles.